Evans Landscaping has specialized in demolition for over 25 years. On average, we tear down one house or building every single day of the year.  Evans owns and operates all of the demolition equipment, trucks, and employs all of the manpower making it a turnkey operation. We can handle demolition jobs of any size or type including residential, commercial, swimming pools, selective, high-elevation, large & small scale, interior hand-demolitions, and other specialty work. There is no job too small - Evans services jobs ranging from sidewalks, patios, and deck removals to swimming pools, garages, and sheds.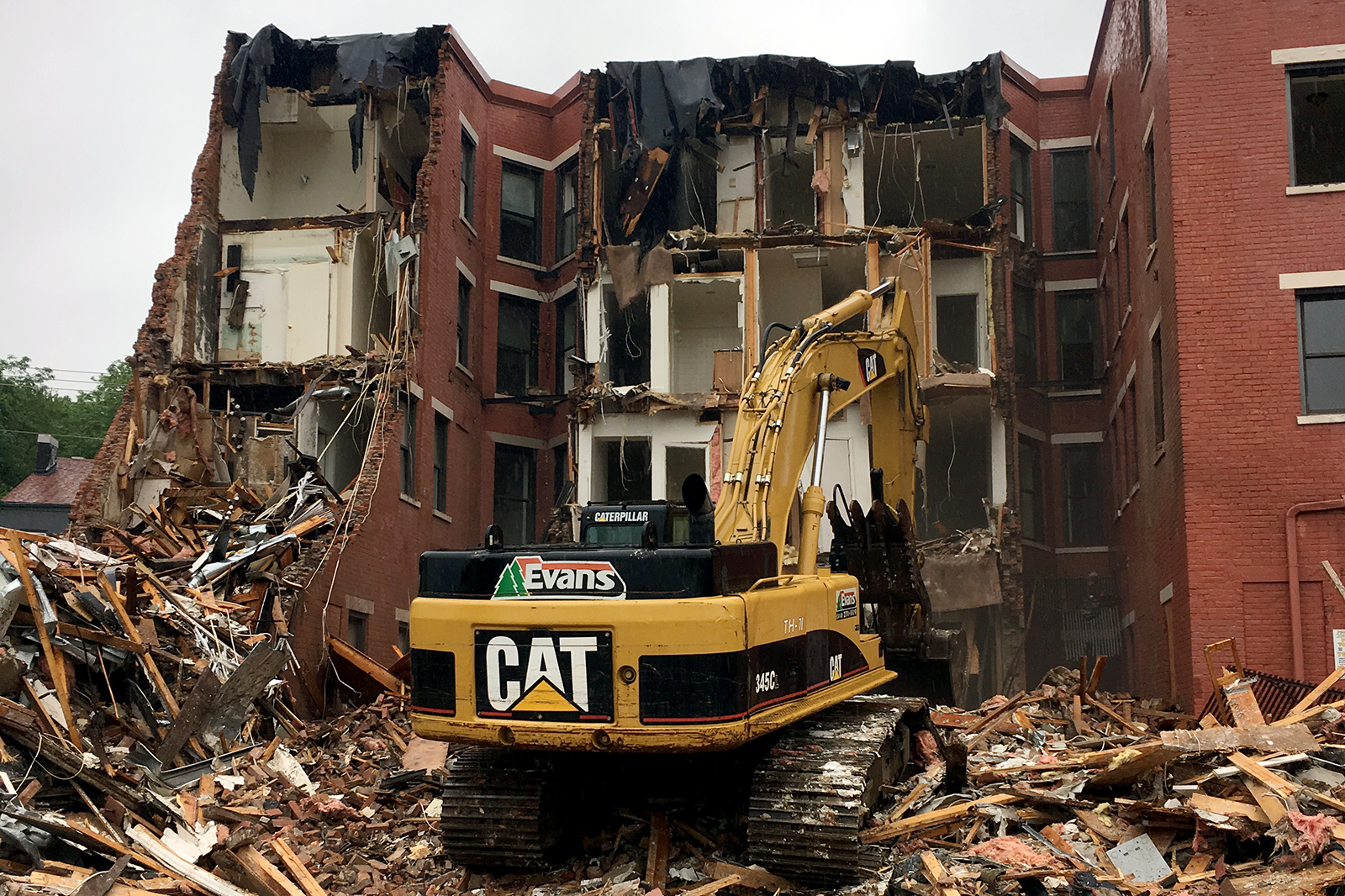 From permitting to inspections through the final landscaping or restoration of the site, our experienced crews can get the job done quickly, safely, and with as little environmental impact or waste as possible. At Evans, we strive to provide the best planning and demolition services, with a consistent focus on job site safety and regulation compliance. We also have a dedication to recycling materials wherever possible to reduce our footprint on the environment.
Contact Derrick Moore at (513) 678-9589 or Jim Bailey at (513) 623-1010 for information and pricing for our demolition services.
Project Safety
Our company-wide health and safety program ensures that every job is run with safety as a top priority. Evans is enrolled in the Ohio Bureau of Workers Comp Drug-Free Workplace program. We work closely with certified Asbestos Hazard Evaluation Specialists. All operators & supervisors are trained in asbestos, lead, and silica awareness as well as having 10- and 30-hour OSHA certifications. We will complete a NESHAP (National Emissions Standards for Hazardous Air Pollutants) Inspection for your project and will properly notify the EPA and Health Department when required. Evans employees are provided with all of the necessary PPE in accordance with company safety policies.